Electrical Crimps Crimping Pliers 9.5" Inch Wire Cutters | High Leverage Forged!
has a rating of stars based on reviews.
---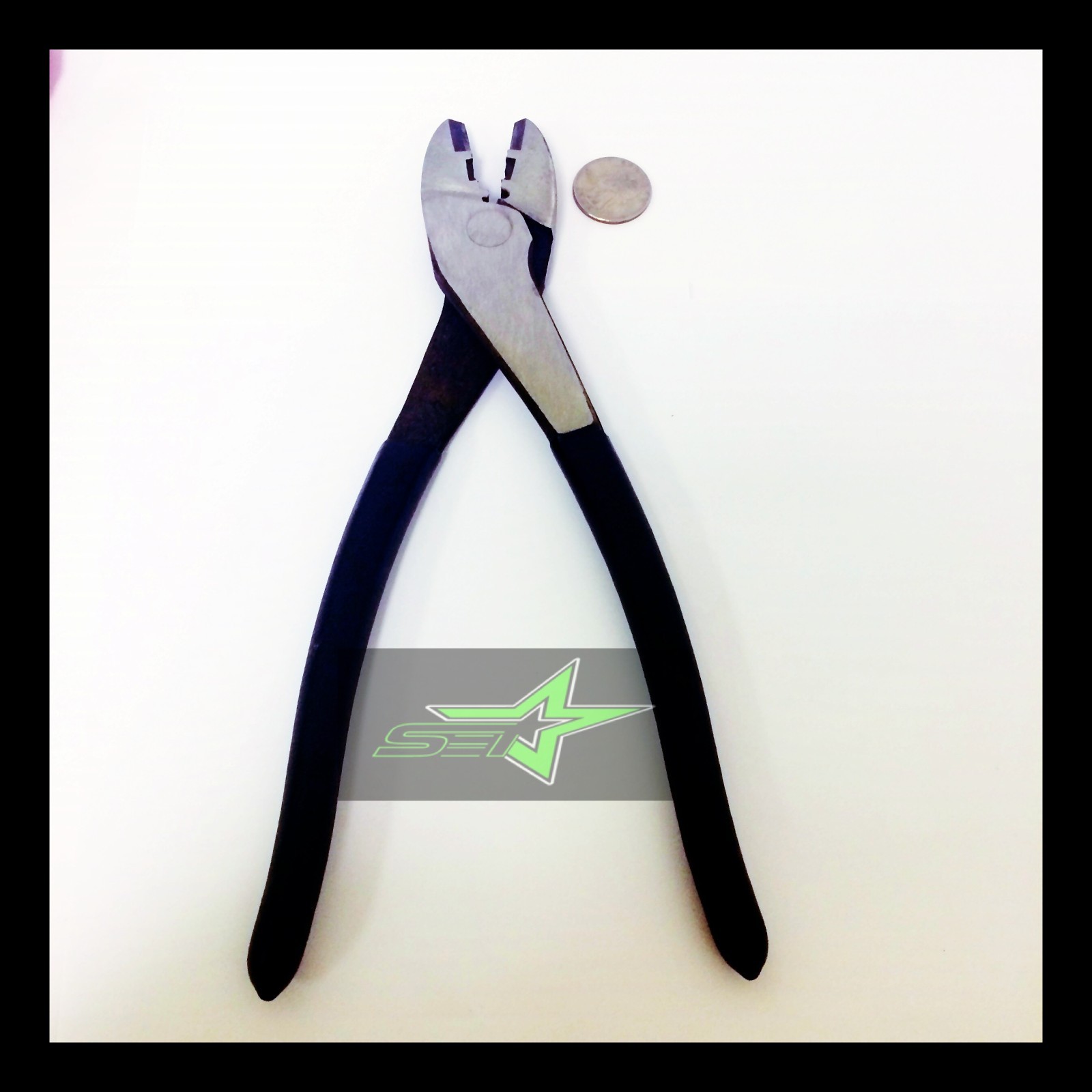 ELECTRICAL CRIMPING PLIERS

 
 

Features:

- 9 1/2 " ELECTRICAL CRIMP AND CUTTING PLIERS
-MADE OF HIGH QUALITY FORGED CARBON STEEL

-HEAVY DUTY WITH INSULATED HANDLE

-CUTS 5-40AWG WIRE

-HOT RIVETED JOINT FOR SMOOTH ACTION AND NO HANDLE WOBBLE

-COMES WITH A MANUFACTURERS LIMITED LIFETIME WARRANTY

-BLACK OXIDE TRIM TO PREVENT RUST

-LIGHT WEIGHT FORGED DESIGN.


We completely stand behind our products. To us, customer satisfaction is #1. If you have any questions ask us, we are here to help. Please know your receiving some of the HIGHEST QUALITY product the market has to offer, BUY WITH CONFIDENCE!
 

 
 

We offer our customers FREE SHIPPING within the continental United States! All of our items are shipped using USPS Priority Mail, and ship within 48 hours of confirmed payment. We can also include free shipping on any order for free! Our number one goal is total customer satisfaction, so you can rest assured knowing you'll promptly get exactly what you ordered.
 

 
 

We accept Pay Pal, the easiest and most secure way to pay online. PayPal accepts any VISA, Master Card, American Express and Discover cards! No sign up is required!
 
 
 
 
 
 At SUPREME ENGINEERING TECHNOLOGIES, we have been in business for 10+ years! We are a company that believes in strong fundamental core values and honest upfront customer support. If you are unsure about a product please let us know! The pro's on our team are here to help you troubleshoot and resolve any fitment needs or questions you may have and are happy to help!
 
---
More from this collection