Dayton Lead Hammer For Adapter Knock Off Luxor Og Zenith True Style Wire Wheels
has a rating of stars based on reviews.
---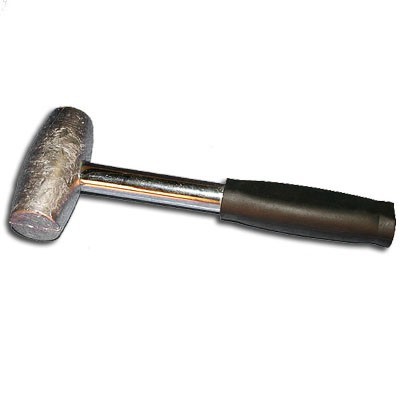 WIRE WHEEL LEAD HAMMER


 

 

Features:

-SOFT LEAD TO PREVENT DAMAGE OF WHEELS AND SPINNERS
-RUBBER GRIP HANDLE TO PREVENT SLIP



Specifications:

1 lead hammer for Chrome Lowrider Wire Wheels...13" x 7" Wide Reverse Offset -Deep Dish.These wheels will fit virtually any bolt pattern needed (Adapters sold separately). These are rear wheel drive wheels (although they can be used on some fwd vehicles). These wheels will fit most makes and models including Chevy, Ford, Buick, Oldsmobile, Lincoln, Cadillac, Dodge, Chrysler, GMC, Mercury, BMW, Etc...
 

 
 

We offer our customers FREE SHIPPING within the continental United States! All of our items are shipped using USPS Priority Mail, and ship within 48 hours of confirmed payment. We can also include free shipping on any order for free! Our number one goal is total customer satisfaction, so you can rest assured knowing you'll promptly get exactly what you ordered.
 

 
 

We accept Pay Pal, the easiest and most secure way to pay online. PayPal accepts any VISA, Master Card, American Express and Discover cards! No sign up is requred!
 
 
 
 
 
 

At SUPREME ENGINEERING TECHNOLOGIES, we have been in business for 10+ years! We are a company that believes in strong fundamental core values and honest upfront customer support. If you are unsure about a product please let us know! The pro's on our team are here to help you troubleshoot and resolve any fitment needs or questions you may have and are happy to help!


 
---
More from this collection